Serbia
88.509 km²
7.120.666
Belgrade
+381
Dinar (RSD)
GTM+1, GTM+2
Serbian
.rs .срб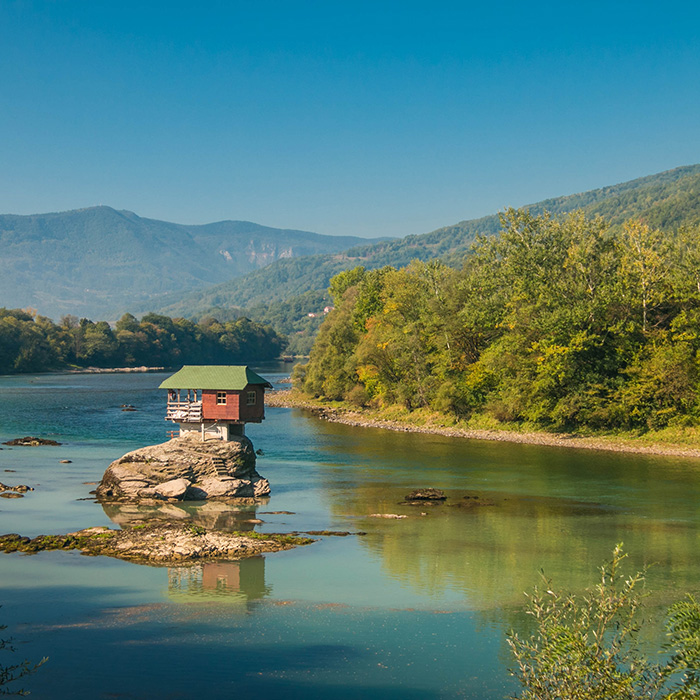 O DRŽAVI
Republic of Serbia is situated on the Balkan peninsula in the Southeastern Europe, but the northern part of the country belongs to Northern Europe. Serbia represents a country in which for centuries cultures and civilizations had meet and mingle. On its territory there are many archaeological sites, and many monasteries, from which some are listed on the UNESCO World Heritage list. Beside rich cultural and historical heritage, Serbia is also known by mountains such as Zlatibor, Tara, Kopaonik, Stara Planina, which to the tourist provide many options for a winter or summer holidays. Lakes, rivers and spas are three more things by which Serbia is known. The most famous lakes in Serbia are Palic, Silver and Djerdap Lake, from rivers there are Dunav, Sava, Tara, Tisa, Drina, and from spas the most famous are Vrnjacka, Sokobanja, Bukovik, Nis, and Koviljaca Spa, etc. Thanks to the numerous amenities and possibilities, many events are held in Serbia, such as business, cultural, sports and entertainment events... Countries with which Serbia borders to are Hungary to the north, Romania to the northeast, Bulgaria to the east, Macedonia to the south, Albania and Montenegro to the southwest and Croatia and Bosnia and Herzegovina to the west.
KONGRESNI KAPACITETI
Last years brought Serbia back on the international MICE market emphasizing its highly dynamic development and in 2013 in took 42nd place on ICCA list by the number of held meetings. Such as other countries in region, Serbia takes all benefits of the interest for South East Europe. The crucial is its position at the cross-roads, and the fact that Belgrade is the major capital city and the hub of all business, cultural and social activities. New investments worth one billion euros in the past few years have brought new airport terminal, conference facilities, hotels and roads which results in significant capacities of great quality. Congress destinations in Serbia can be a perfect choice for the organization of congresses, conferences and events, and they include Belgrade, Subotica and Palic, and Novi Sad, as well as the mountain resorts Kopaonik and Zlatibor.
NAJVEĆI KONGRESNI KAPACITET
Sava Center / Belgrade, Serbia / Number of conference rooms: 18 / The capacity of the biggest conference room: 3,672 seats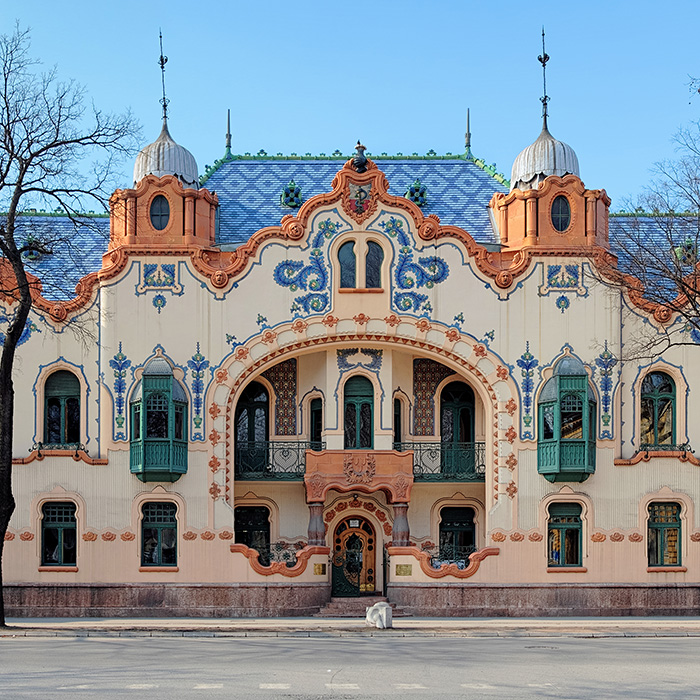 UKUPNI KAPACITETI
Ukupni smeštajni kapaciteti prema kategorizaciji hotela (5, 4, 3 i 2 zvezdice) ove destinacije prikazani su u priloženoj tabeli:
| | | | | |
| --- | --- | --- | --- | --- |
| Hotela | 10 | 86 | 103 | 105 |
| Soba | 1183 | 5595 | 4929 | 3965 |
| Ležajeva | 1709 | 9996 | 8841 | 8234 |
ICCA STATISTIČKI IZVEŠTAJ
Statistički izveštaj međunarodnog kongresnog udruženja (ICCA)

| | 2010 | 2011 | 2012 | 2013 | 2014 | 2015 | 2016 |
| --- | --- | --- | --- | --- | --- | --- | --- |
| Rang | 43 | 42 | 46 | 42 | 46 | 47 | 48 |
| Broj međunarodnih kongresa | 46 | 55 | 52 | 66 | 67 | 64 | 66 |
MEĐUNARODNI KONGRESI I KONFERENCIJE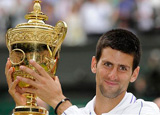 Novak Djokovic
Novak Djokovic, No. 1 at ATP list, the greatest Serbian tennis player of all time and is considered to be the best tennis player in the history. In his career he won 36 titles, 6 at Grand Slam tournaments, and the Masters Cup in 2008 and 2012. With Serbian national team won the Davis Cup in 2010. He received Laureus World Sports Award for Sportsman of the Year 2012.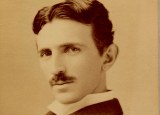 Nikola Tesla
Nikola Tesla is one of the most famous inventors and scientists with 700 patents registered in 25 countries. International unit of measurement for magnetic flux density, Tesla was named after him. The most significant inventions of Tesla are polyphase system, the rotating magnetic field, induction motor, synchronous motor and the Tesla transformer.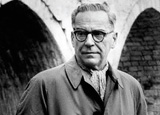 Ivo Andric
Ivo Andric was a Serbian writer and diplomat. His first song, "In the twilight" was published in 1911, and he had a very successful diplomatic career. He wrote poetry and prose poems, then short stories and novels, "Travnicka hronika", "Gospodjica", "Prokleta avlija" etc. And for the novel "Na Drini cuprija" (1945) he won the Nobel Prize for Literature in 1961.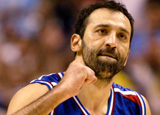 Vlade Divac
Vlade Divac is a celebrated ex-basketball player. In his career he played in Sloga, Partizan, Lakers, Hornets, Crvena zvezda and Kings. In national team of Yugoslavia he played 145 matches and scored 1345 points. In 2008 ULEB was named one of the 50 Greatest Euroleague Contributors. Since 2009 is President of the Olympic Committee of Serbia.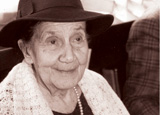 Desanka Maksimovic
Desanka Maksimovic was a Serbian poet, short story writer, novelist and writer for children, and occasionally translator, mainly poetry. She has published over fifty books, and one of her most famous poems is "Bloody Fairy Tale" which testifies to the occupation terror against innocent people during World War II. She was a member of the SANU since 1965.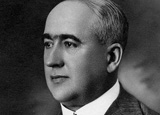 Milutin Milankovic
Milutin Milankovic was a Serbian engineer, astronomer and climatologist. He is world's respected scientist, known for his theory of Milankovitch cycles, the theory of ice ages, relating variations of the earth's orbit and long-term climate change. He is the founder of department for celestial mechanics at the University of Belgrade.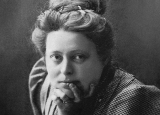 Nadezda Petrovic
Nadezda Petrovic was the most important Serbian painter. In her best works dominate large areas, bright reds and complementary green. Education in Munich, visiting Paris and Italy and permanent return to Serbia left a mark on her work. Common themes were from nation's history and the people and landscapes of Serbia.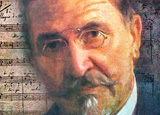 Stevan Stojanovic Mokranjac
Stevan Stojanovic Mokranjac was Serbian musicologist and conductor, director and professor of Serbian music school in Belgrade, which now bears his name. With his merit was established first string quartet in Serbia. His most famous works are the Rukoveti - fifteen bundles of songs based on folk motifs.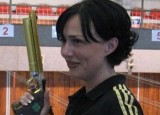 Jasna Sekaric
Jasna Sekaric is Serbian athlete and Serbian shooter. Several times she described as the best female athlete and shooter in Yugoslavia, Croatia, SCG, Serbia. She is a multiple Olympic, World and European Champion. The only shooter who is in every performance at the Olympics managed to reach the finals.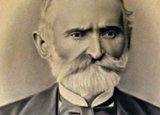 Joseph Pancic
Joseph Pancic was a Serbian doctor, botanist and first president of the Serbian Royal Academy. The highest peak of Kopaonik was named after him (Pančićev top), where is the mausoleum of his remains. He also discovered a new type of conifer in Tara, which was named after him Serbian Spruce.