Croatia
56.542 km²
4,290.612
Zagreb
+385
Kuna (HRK)
GTM+1, GTM+2
Croatian
.hr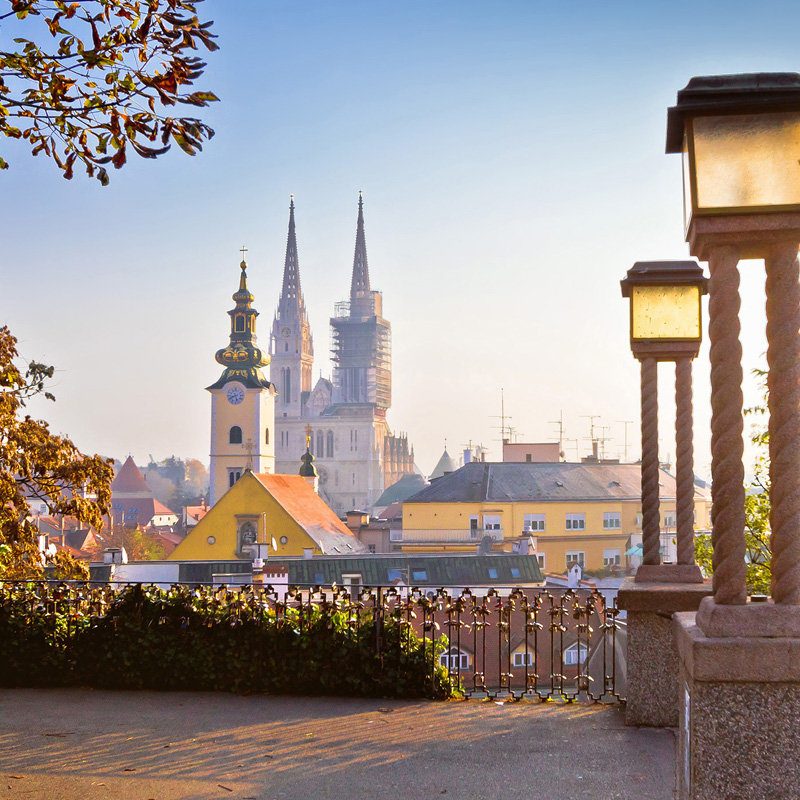 O DRŽAVI
Croatia is a republic in Europe at the crossroads of Central Europe, the Balkans, and the Mediterranean. Croatia borders with Serbia, Bosnia and Herzegovina and Montenegro to the east, to the west on the Adriatic sea with Italy and with Slovenia and Hungary to the north. Croatian coast is famous for its numerous islands, clear sea, historic sites and impressive ramparts of the coastal towns. Among the most famous coastal cities in Croatia are Dubrovnik, Split, Opatija, Porec, Rovinj, Pula, Rijeka, while in the continental part Zagreb attracts the most attention. Also, National Park Brijuni, National Park Kornati (archipelago with approximately 150 islands) and the National Park Krka (river with numerous waterfalls) are destinations which should be visited when traveling.
KONGRESNI KAPACITETI
Featured many times as a "top spot for relaxation and adventure" in the last few years, Croatia has undergone a transformation in a first-class destination for business travel. To this it contributes the international award "For the best conference and incentive destination" on CONFEX, in the UK . It's appeal as the ideal backdrop for MICE travel lies in the perfect blend of attractive setting that invites exploring and modern facilities found throughout the country. Among the most famous MICE destinations in Croatia there are Zagreb, Split, Dubrovnik and Opatija.
NAJVEĆI KONGRESNI KAPACITET
Arena Zagreb / Zagreb, Croatia / Number of conference rooms:6 / The capacity of the biggest conference room: 13,000 seats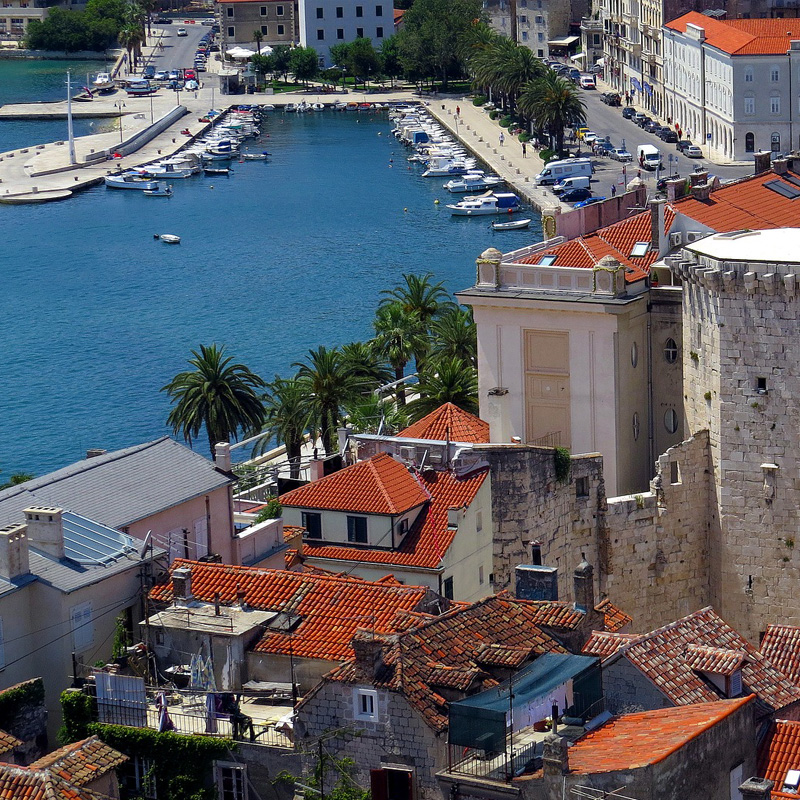 UKUPNI KAPACITETI
Ukupni smeštajni kapaciteti prema kategorizaciji hotela (5, 4, 3 i 2 zvezdice) ove destinacije prikazani su u priloženoj tabeli:
| | | | | |
| --- | --- | --- | --- | --- |
| Hotela | 10 | 86 | 103 | 105 |
| Soba | 1183 | 5595 | 4929 | 3965 |
| Ležajeva | 1709 | 9996 | 8841 | 8234 |
ICCA STATISTIČKI IZVEŠTAJ
Statistički izveštaj međunarodnog kongresnog udruženja (ICCA)

| | 2010 | 2011 | 2012 | 2013 | 2014 | 2015 | 2016 |
| --- | --- | --- | --- | --- | --- | --- | --- |
| Rang | 40 | 39 | 40 | 41 | 40 | 41 | 43 |
| Broj međunarodnih kongresa | 50 | 72 | 74 | 69 | 81 | 96 | 75 |
MEĐUNARODNI KONGRESI I KONFERENCIJE
2nd EFCC- UEMS Congress 2012, Dubrovnik (1,000 - 1,200 delegates) 21st Congress of the European Association for Cranio Maxillo Facial Surgery 2012, Dubrovnik (1,500 delegates) 53rd International Neuropsychiatric Pula Congress, 2013, Pula IADR/PER Congress 2014, Dubrovnik ESHA biennial conference 2014, Dubrovnik 10th Congress of the Croatian Cardiac Society with international participation, 2014, Zagreb
MEĐUNARODNI SAJMOVI
22nd Zagreb Boat Show, 19th - 23rd February 2014, Zagreb Fair Congress Center 6th International Fair of Food Drinks & Innovative Gastronomy - INGA, 19th - 22nd February 2014, Zagreb Fair Congress Center Hotel & Gastroteh,19th - 22nd February 2014, Zagrebački velesajam, Zagreb Biograd Boat Show, 23rd - 26th October 2014, Biograd na moru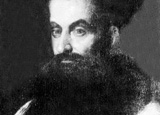 Faust Vrancic
Faust Vrancic (Fausto Veranzio), born in Sibenik, was a Croatian polymath, inventor, linguist, diplomat, engineer, bishop. In the 1595, in Venice, he printed the first multilingual dictionary (dictionary in Latin, Italian, German, Dalmatian and Hungarian). Vrancic's work is reprinted and studied even today.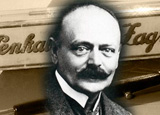 Eduard Slavoljub Penkala
Eduard Slavoljub Penkala was a Croatian engineer and inventor. His boasts of 70 to 80 inventions in the field of mechanics, chemistry, physics, aerospace (aviation) etc. The first mechanical pencil in the world he patented in 1906, and already the 1907 the first pen in the world with solid ink was patented by Penkala.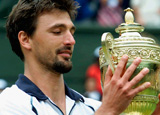 Goran Ivanisevic
Goran Ivanisevic, the Croatian tennis player, professionally started playing tennis in 1988. He won Wimbledon in 2001 and Davis Cup with Croatia team 2005. The best placement he achieved in 1994 as second at ATP list. He finished his professional career with 22 single titles and 9 double titles.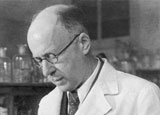 Lavoslav (Leopold) Ruzicka
Lavoslav (Leopold) Ruzicka is the first Nobel Prize winner from the area of present-day Croatia, 1939 he won the prize in Chemistry. Ruzicka's first work was in the field of natural products. He has received eight honorary degrees (four for science, two in medicine, one for natural science and one for the law).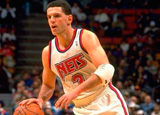 Drazen Petrovic
Drazen Petrovic was a Croatian basketball player. He played for Sibenk, Cibona, Real Madrid, Portland Trail Blazers and New Jersey Nets, the national team of Yugoslavia, and in 1992 he was a leader of the Croatian national team in the Olympics. He died in an accident 1993, and in his honor is opened Memorial center Drazen Petrovic.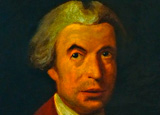 Ruder Josip Boskovic
Ruder Josip Boskovic was a versatile creator, philosopher, mathematician, astronomer, physicist etc. He is one of the most important scientists of his time. Numerous inventions are left behind, and Astronomical Society in Belgrade is named after him, as well as a crater on the Moon.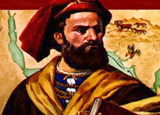 Marko Polo
Marco Polo was a trader and explorer. He was one of the first Europeans who traveled the Silk Road to China. After 17 years of living in China with his family, he returned to Venice. Then, in battle was captured and taken to prison, where he wrote the book "II Millione" about his travels. The book had an importance in the era of great geographical discoveries.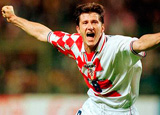 Davor Suker
Davor Suker is a former Croatian football player. He began his career in Osijek, where he played nearly 100 games and scored 40 goals. Then in Dinamo, in Sevilla, Real Madrid, Arsenal, West Ham etc. Fore representation, he play in 69 games scoring 45 goals, setting a high record. Currently is the president of the Croatian Football Federation.